This dish is the symbol of the renaissance of Bolivian cuisine. Its principal ingredients are: llama meat and quinoa.

Llama is an Andean dromedary with a tender, succulent meat. It tastes like beef, but is much healthier (lower in cholesterol).
Likewise, quinoa is a grain from the Altiplano that is famous for its nutritional properties. It has a mild, pleasant flavor that lends itself to many combinations.
Bolivia is a large producer of this grain, although the best production is reserved for export, so in order to improve the quinoa that remains in the country, many recipes have been created for its use.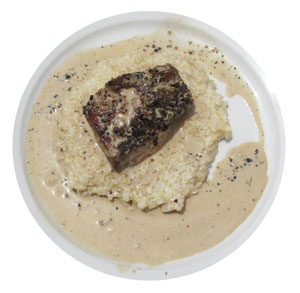 Recipe
Ingredients
- 2 llama steaks
- 1 cup quinoa
- grated cheese (your favorite, i.e. Roquefort, parmesan, etc.)
- Milk
- Fresh cream
- Salt, black pepper
- Cognac
- Small pieces of bacon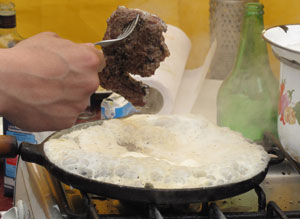 Preparation
- wash and toast quinoa
- Cook quinoa (like rice, but only about 15 minutes)
- Cook bacon. Add cheese, milk, salt and pepper to make a sauce. Mix with cooked quinoa.
- Fry meat in butter. Add salt and pepper. Add cognac.
- Serve llama filet over quinoa.