Lake Titicaca is located on the frontier between Bolivia and Peru. The Bolivian side of the lake is 3 hours from the city of La Paz, the Bolivia seat of government. Many travelers cross the border next to the lake.
Known as the "sacred lake of the Inca," Lake Titicaca is the highest navigable lake in the world (3810 masl) with an area of 8400 km2.

The lake is divided into two parts. The upper lake, known as Chucuita Lake, has a snowy landscape and is fed by melt from the Cordillera Blanca (White Range). The islands in this lake contain many archeological sites that are witness to the Tiahuanaco civilization, the descendants of which are known as Aymara. The other part of the lake is known as "Wiñay Marka" and has extraordinary scenery with several islands where Aymara people still live. They work the land, graze livestock and fish with traditional methods.
Interesting tourist stops: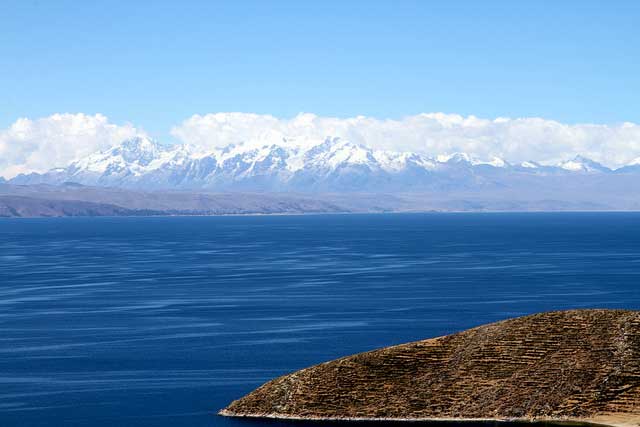 Copacabana: Copacabana is a word derived from Copa-Cahuana in the Aymara language, which means "lookout from the precious stone." It is a mystical place full of traditions and was a ceremonial site in the pre-colonial period. Today it is a pilgrimage site, especially during Holy Week. This town has a long beach where you can enjoy dishes like fresh trout.
La isla de Suriki: 12 km from Huatajata you will find Suriki island where fishermen and reed (totora, a plant that grows in Lake Titicaca) boat builders live.
Sampaya: a pre-Colombian town with streets that have canals which ingeniously irrigate the crop terraces. Stone buildings make up the town, which is rare in Bolivia where adobe or industrial bricks are most widely used. It has a beautiful view, a small museum and church all made from stone.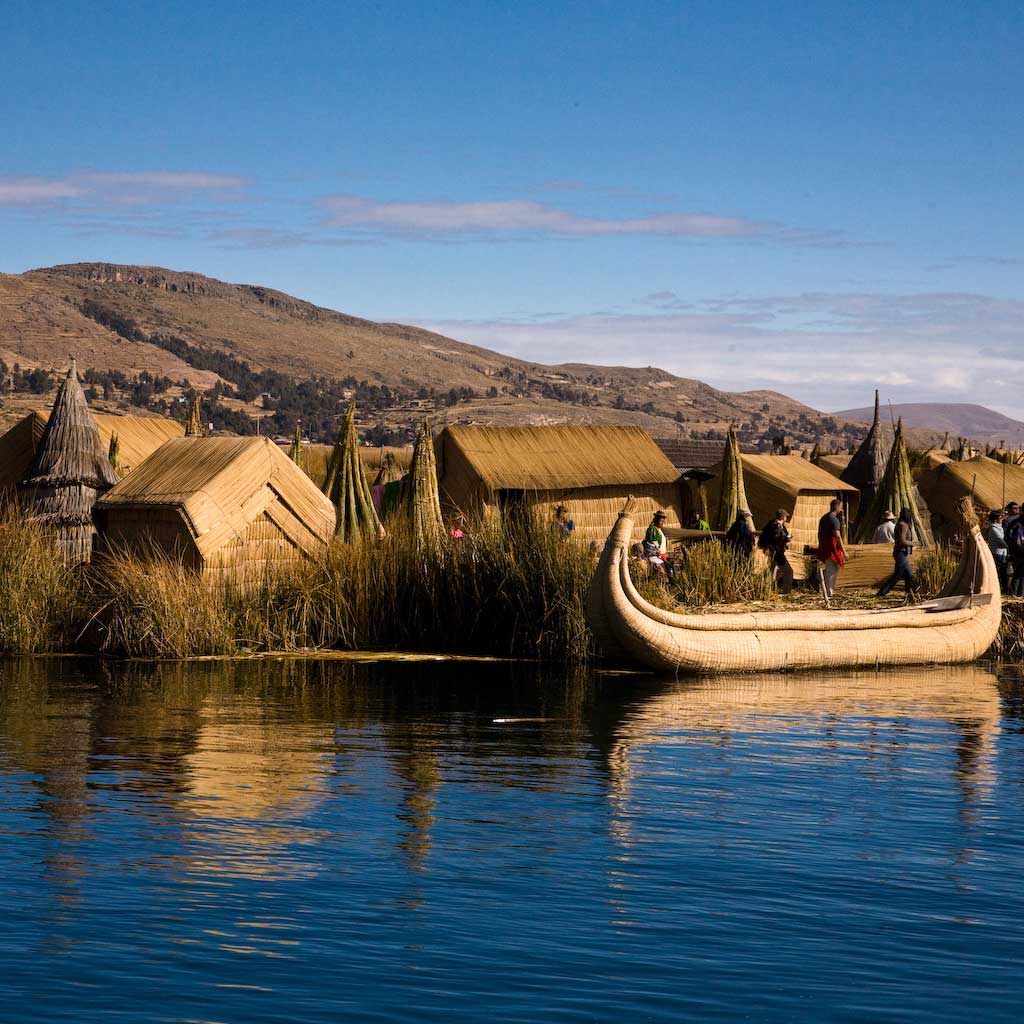 La Isla del sol: The Island of the Sun on the northeast side of the Copacabana peninsula is an hour and a half by boat. This island has an important pre-Colombian archeological site where you will find the Pilcocaina palace, a labyrinth, Inca steps, the fountain of youth containing natural water from the island and a crop irrigation system that has been in operation since the pre-Colombian era.
La Isla de la Luna: also called Koati, the Island of the Moon is 7 km from the Isla del Sol. Here you can also find an archeological site, the Iñak Uyu palace, also called the Temple of the Moon.