There are many markets in Bolivia, in both the cities and the towns. The market that is traditionally known in Europe, where food is mainly sold, exists in Bolivia but in two forms: temporary markets that are located in the streets or plazas on Saturdays and Sundays and permanent markets that are located within buildings.
Trucks full of fruits and vegetables arrive from the rural areas to the large cities in the wee hours of the morning or during the night. Vendors start waiting at 4 in the morning to buy fruits and vegetables that arrive from the country to sell to people later. Each seller sets up her own kiosk early, and sometimes she stays to sell until late evening. One can usually find these markets during the weekends. In the city of La Paz, the largest in the city is the Mercado Rodríguez located in the historic neighborhood of San Pedro.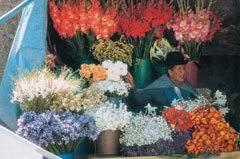 Markets are also located within buildings in strategic commercial areas of the cities or beside the main plaza in the town. These markets are permanent and sometimes occupy multi-storied buildings. Sellers work every day, sometimes including Sundays. Each businessman has a permanent space that he/she rents from the city. You can find a dining section where you can purchase something to eat at any time of the day in these markets: breakfast, lunch, juices and local typical dishes that are served in small kiosks where you can be seated.
Some markets have running water and some do not, so it is better for you as a tourist to go to markets with running water which are cleaner. These markets are organized by sectors: you will find a sector for fish, meat or products for the home, dried fruit, bread, and so forth.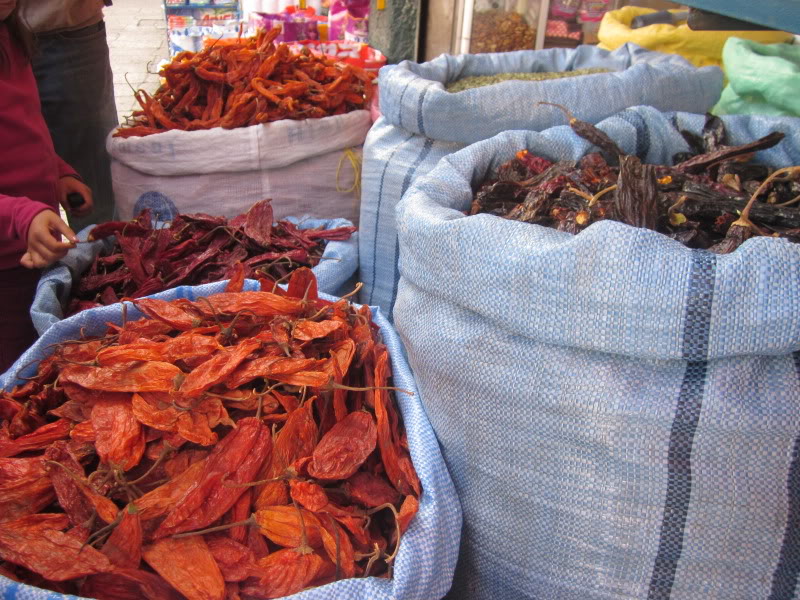 Most people in Bolivia go to the market on Saturdays and buy what they need for the week.
It is not necessary to go to the supermarket in Bolivia because you can find absolutely everything in the market, including cigarettes, laundry soap and even world maps!