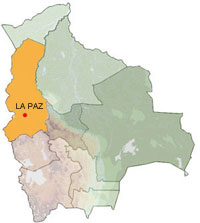 From the Altiplano to the Yungas and back
The Department of La Paz has the most geographic diversity in Bolivia.
It has an extensive Andean plain (Altiplano) located at 3600 masl with the most-visited tourist attractions at Lake Titicaca (the highest navigable lake in the world), its surroundings and islands (Copacabana, Isla del Sol, Isla de la Luna, etc.), and Tiwanaku (1200 BCE ruins).
It also covers the area of the Yungas, a region with paradisiac valleys and tropical plains that descend from the range, a crossing that can be done on foot by following the Inca highways (El Choro, El Takesi, etc.).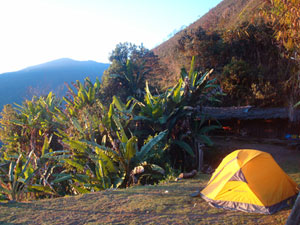 The Amazonian zone is found to the north which is characterized by abundant vegetation and adventure tourism. The Madidi National Park is one of its great attraction for his vast biodiversity in flora and fauna.
The city of La Paz
The city of La Paz, cosmopolitan and multi-cultural, is the highest seat of government in the world (3600 masl) and is the sixth destination with the best night life according to The Lonely Planet.
It is in a depression surrounded by incredible peaks and mountains with an eclectic architecture (colonial, gothic, modern, etc.). The most representative urban districts are: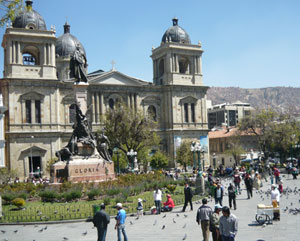 Downtown: Here you find the old town of La Paz, the historic sector where you can visit the Government Palace, the Mayor's Office, the Cathedral, the impressive church of San Francisco, etc.
Sopocachi: a Bohemian and residential district that includes architecture from the 40s, 50s, 60s, and 70s with modern and minimalist architecture. This area is home to the best restaurants, pubs, discos, hotels, etc.
The south: found at 3400 masl, this area has the lowest temperatures in the city. It is home to significant commercial centers and the richest neighborhoods in the city.
La Paz (city and department) contains numerous attractions that await your visit.