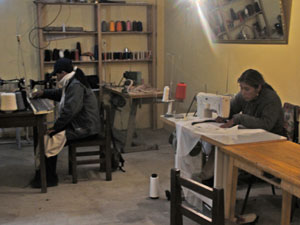 Creaciones Paola is a company dedicated to making embroidered and macramé garments. Their workshop is located in the La Portada zone between the cities of La Paz and El Alto. This enterprise is the result of Spanish exportation knowledge handed down from one generation to the next since colonial times.
Paulina, an older cholita (Andean woman who still wears traditional clothing), learned the business from her mother, who in turn learned the art of macramé and embroidery from her grandmother.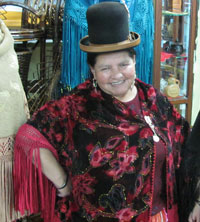 Today she designs and manufactures mantillas, ruanas, ponchos and shawls in alpaca wool or chiffon with a fine macramé finish. The quality of her products is apparent in both the materials and in the meticulous work involved in producing each garment. Therefore, her products are in high demand in many parts of the world.
True to her family's tradition, Doña Paulina is imparting her knowledge to her daughters, María Eugenia and Verónica, who help her increase production. Today, the shop employees over 30 full-time workers (8 women and 22 men).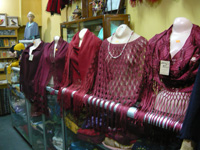 Besides the workshop that was officially established in 2007, the enterprise has a shop located downtown in the city of La Paz. Agreat part of its production is exported and sent to international expos, like Colombia 2010 or the World Artisan Fair in China.
Caserita.com has been working with this family of entrepreneurs from the beginning, selling their products online. The manager of Caserita entrusted Creaciones Paola with the design and production of her wedding gown, and the company has been growing ever since.