Better quality that baby alpaca and cashmere, the fiber known as cashllama is taking off in the clothing industry.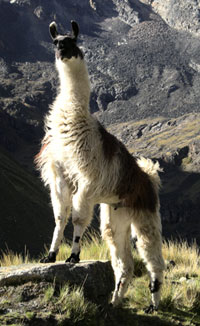 How is cashllama produced?
This fiber is obtained from the llama in a different way than the traditional system. The fiber is cut from the belly and neck of the animal without hurting it , then the finest fibers that are within the thick outer layer are selected manually. No chemicals are used in this production process, and it has been shown that obtaining cashllama is the most sustainable method in the world when compared with cashmere. Also, llama fiber has a range of 12 natural colors that do not fade.
Cashllama qualities
This is an organic, biodegradable fiber. The production process does not affect the environment, nor does it harm the llamas that produce it.
The fiber is lightweight, warm and does not itch like some other natural fibers. It is extremely fine and soft to the touch.
It is ideal for people with sensitive skin because it is hypoallergenic, safe and very good for baby clothes because it is also nonflammable.
It is perfect for designers and buyers, because it does not lose its shape and is long-lasting.
The cashmere of the Andes
Cashllama has this name because it is obtained from llamas in the Bolivian Altiplano (the Andes), and its quality is equal or superior to cashmere but with a more sustainable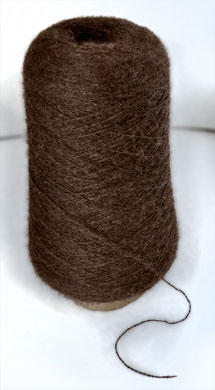 production that does not affect the environment. The trademark cashllama belongs to the Bolivian company Altifibers which put into practice and improved the plucking of llamas which was only done before to obtain cashmere and camelhair.
Specifications
Cashllama: Dehaired llama
20-21 microns
Fiber length: 55- 57 mm
Care:
Dry cleaning recommended.
May be hand washed with gentle detergent and cold water (30º).
Machine wash delicate or wool cycle (30º) and use cold settings if using the dryer.
In summary, this natural fiber is revolutionizing the industry. Its quality and the advantages it offers among previously known natural fibers are making it a favor of clothing designers and manufacturers. As an added bonus, its production is in total harmony with nature.