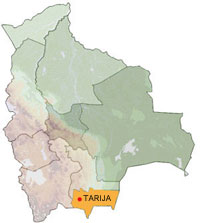 Tarija is a department located in the extreme south of Bolivia, and its capital city is in the beautiful, flower-filled valley that bears the same name.
There are a lot of reasons to visit the Department of Tarija, starting with a pleasant walk through Sucre Plazuela in the city of Tarija where you can enjoy the best grilled meat in the country accompanied by the most exquisite wines in the area and ending with a safari in the Chaco.
Did you know it?
The city of Tarija, which is known as "the capital of the smile," is well-known for the hospitality of its people, for its pleasant climate and for its wine production.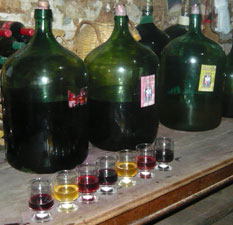 The wine and petroleum industries are the two economic pillars of the department.
Tarija is definitely the Bolivian wine cellar where all types of wines can be found, including red, white, port, rosé, table wine, cabernet sauvignon, malbec, etc. They are produced in industrial quantities at more than 15000 bottles per day as well as by small private labels whose production does not exceed 15000 bottles per year.
Numerous colonial cities surround the city of Tarija, including San Lorenzo where the Moto Méndez Museum is located among other historic and architectural attractions.
Its magnificent surroundings are situated between two large ecosystems: the Altiplano (high plain that is dry and cold) and the Chaco (mainly warm plain with abundant vegetation).
There are four major natural reserves: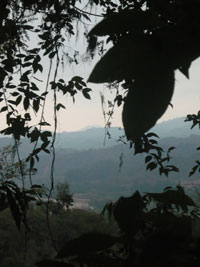 The Sama Biological Reserve:
Located on the edge of the Altiplano and crossed by an Incan road, it contains Altiplano flora and fauna (pink flamingos, llamas, etc.).
The Tariquía National Flora and Fauna Reserve
Located in the Chaco forest, this reserve has very interesting wild fauna: jaguars, anteaters, monkeys, woodpeckers, etc.
The Alarachi park is a part of this reserve that is accessible for tourists.
The Aguarague National Park
Located in the Gran Chaco Province, this park includes two different ecosystems: low hills and lowland swamps.
The Corbalán Private Reserve
Located along the Paraguay border, this reserve includes highland and lowland forests, plains and ravines. It includes the arid and semi-arid Chaco where exotic species are found such as the tatú (American armadillo), jaguar, catita (a small marsupial), 149 varieties of bears, etc.