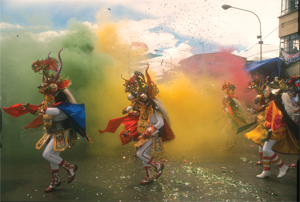 This section gives you access to our Photos Galleries of Bolivia. Just move your mouse to the left and click on the department you are interested in.
These images were taken by amateur photographers to show the diversity of this magnificent country.
In the "artisan" category you can discover the work of Eric Bauer, a professional photographer.
The Around Bolivia in 80 Photos gallery shows you the work of Alain Mesili, a great French mountain climber and photographer.
Your comments are always welcome. Don't hesitate to contact us if you would like to publish your article.