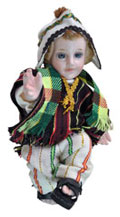 Christmas celebrations in Bolivia, between gifts, decorations and hugs, are not very different from others around the world; Catholic families await the arrival Baby Jesus together.
A unique feature is preparation of the traditional Christmas dish that is a tasty soup made with three different types of meat (chicken, beef, pork and lamb), carrots, onion, raisins, laurel leaves, allspice, red ají and a little red wine. It is served with corn on the cob and white potatoes.
On the 25th, families get together with hot chocolate and buñuelos (a fried donut, or fritter, served with molasses or syrup) or a panettone (Christmas cake made with raisins, almonds and candied fruit).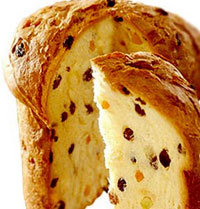 Some go to Midnight Mass, others take their Child to mass on the 25th in a new set of clothes. Since Bolivian artisans are very talented, there's a large variety of clothes to choose from, starting with classic garments made with mass-produced fabrics to hand-knitted sets similar to baby clothes. What really gets your attention is the unique typical clothing made with aguayo (multicolored cloth typical of the Andean region), fabric like the vicuña blankets that make up caps, ponchos and clothes that the peasants wear with abarcas (sandals made of rubber from tires).
You are cordially invited to see some examples of typical clothes that children will wear this Christmas in Bolivia.