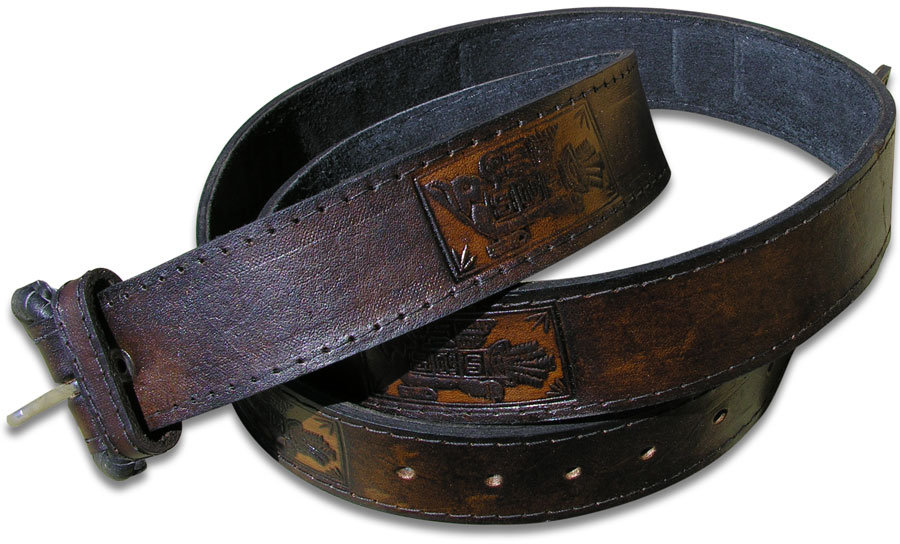 Juan Carlos Cruz is an artisan who has been producing leather articles since he was 18 years old. His father, who also worked in this field, taught both his sons the trade that they practice today in a family business. Therefore, in two generations the Cruz family has mastered the knowledge necessary to create and produce leather and suede articles. Today the family business offers a range of products that include belts, backpacks, bags, purses and even key holders.
When they are preparing these products, Juan Carlos and his brother use a special machine to sew the leather, straight lines (to cut it) and tubes. Stiff leather is embossed by hand by the craftsmen, which shows us that it is a completely handmade artisan product.
Juan Carlos makes products from leather or suede and decorates some of them, such as bags or belts, with a piece of aguayo, a traditional fabric of the Andes that is handmade with sheep or alpaca fibers on a rustic loom placed on the ground.
Currently, the company has two couples: the two Cruz brothers and their respective spouses. The men work in the workshop and do all the assembly while the women work on sales, make deliveries and seek out new customers.
Juan Carlos explained to us that he likes this work, but it is an activity that requires a lot of time and patience. When they have an idea for a new product, they make a sample, and once it's finished, if they like it, they make an initial series to see if the product will sell well. Then they prepare the patterns to produce a larger quantity.
Caserita has been working with them since 2011. You can find their belts and other accessories made by Juan Carlos and his brother at our online store Caserita.com.