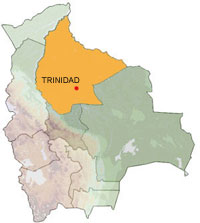 This department is located in northern Bolivia, and its capital is Trinidad. It is characterized by its luxuriant vegetation since the territory includes green meadows and lush tropical forests. It has a humid, warm climate and abundant rivers, lakes, ponds, etc.
The principal economic activity is livestock. There is a huge number of head of cattle (more than 3 million) that feed on the extensive pastures. the region supplies meat to the country, and a large part of the production is exported. There are also food crops (cassava, corn, rice, bananas) for domestic consumption.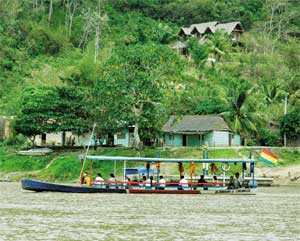 Every year Beni welcomes a great number of tourists who are interested in living with nature. There is an impressive variety of fauna: jaguars, pumas, bobcats, colorful parrots, toucans, kingfishers, macaws, herons, woodpeckers, ostriches, partridges, caimans, anacondas, snakes, turtles, huge river fish, deer, monkeys, brown bears, anteaters, American boars, Jochen (huge rodents), etc.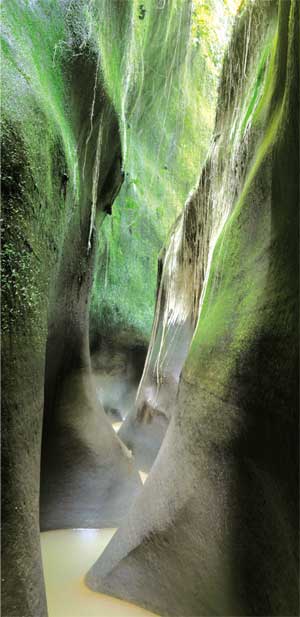 The well-known tourist attractions are:
Rurrenabaque (Madidi y Pilón Lajas reserves): a natural reserve considered to be the "jewel of Amazonian tourism" thanks to its biodiversity and paradisiacal landscapes.
Laguna Suárez: Huge pre-Colombian artificial lake located 5 km from the city of Trinidad. It is a beautiful fresh water resort with lots of water sports available. It has a swim club and a restaurant.
Riberalta: located high on the banks of the Beni River, it is famous for its crafts (wicker, wood carving, embossed leather, etc.)
San Ignacio de Moxos: Jesuit mission whose church, mixed Baroque, was built in the 17th century and houses the Ethnologic Museum (displays wood carvings, silver, etc.) and a Baroque music archive.