When making a trip to South America, many visitors came with the idea of having new experiences, and volunteering can be a great alternative. There are many associations in Bolivia that need help from people who are willing to provide support while learning and sharing new knowledge and experiences. If you are one of these people, Caserita.com can put you in touch with Ayni.

This support association has been working in Bolivia for ten years, and its primary goal is to offer free education to all Bolivians.
Ayni is a word in Aymara and in Quechua that means "bond of solidarity and reciprocity," fundamental principles of the Andean culture. This concept is based on a philosophy that promotes coexistence and survival in these societies: "today for you, tomorrow for me." This is the criterion on which this association was created, and it hopes to harvest what it is sowing today in the future.



In order to do this, Ayni prepares educational programs for children in the most disadvantaged areas of three cities in the country: Santa Cruz (located in Amazonia), Sucre (located at the foot of the eastern Andes range) and Cochabamba (a valley city).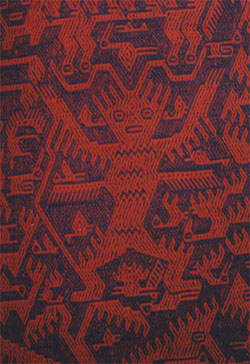 Ayni has set up four libraries in Sucre, one in Cochabamba ("book mobile") and another in Santa Cruz ("book mobile"), each one with books and teaching materials necessary to support the children with their homework and other activities, such as reading workshops. They also have school exchange programs, health education and are introducing new computer technology.
The latter initiative (introduction of new computer technology) is carried out under a project called Kusi Kusi which is producing audiovisual and photographic material to teach the children the art of making traditional cloth in Sucre.
The Kusi Kusi Project's objectives include teaching the children audiovisual art and creating documentaries focused on valuing their heritage, helping them to be familiar with the region's handcrafts, their promotion and sale, and generating funds for Ayni and its artisans.
This project is underway, and Caserita.com will participate in it, promoting the work and products of these artisans through its web site.
This association, which lacks much funding, works thanks to the help of volunteers from all over the world who are eager to offer their time and share their knowledge.
If you wish to participate or know more about this project, click here.